We are committed to providing our clients with timely, innovative and effective professional services that enhance success and positively impact our community.
How Do We Accomplish This?
J. Dulzo Tax and Accounting Services, formerly J L Stephan Co PC, was purchased by Jim Dulzo, under the guidance and mentorship of Jerry Stephan, who founded J L Stephan Co PC in 1979. Jim and his team are offering the same dependable and timely services as in the past, and are looking forward to even more growth and success in coming years as they team up with their clients to meet personal and professional goals.
Jim Dulzo
Owner, Individual and Business Tax, Payroll, Bookkeeping, and Quickbooks Specialist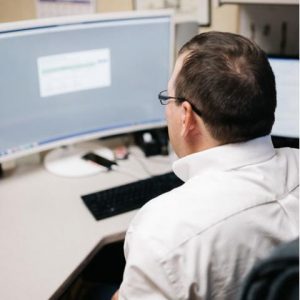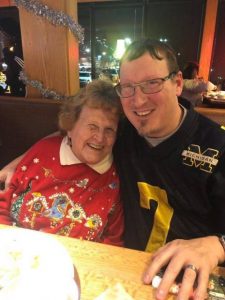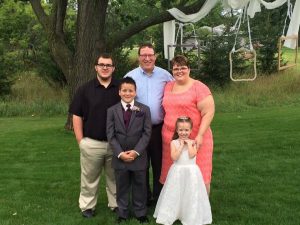 Jim Dulzo, owner, began his journey as an accounting expert by providing 20 plus years of professional accounting services experience in both the private and public sectors. Jim has been with the firm since June of 2010 and stepped up when Jerry expressed his desire to retire and became owner of the newly branded J. Dulzo Tax & Accounting Services in 2021.
Professionally, Jim enjoys all aspects of the accounting practice and is known for his willingness to go beyond the expected while serving clients.  His skills and knowledge were obtained, not only from his working career, but also from his college education, where he earned a Bachelor's Degree in Accounting and a Master's Degree in Finance through Baker College.
Jim is married, with a beautiful wife named Cindy and they have been blessed with six children. When Jim is not working long hours at the office, his free time is devoted to spending time with family and attending his children's sporting events. He is very active in his church where he serves in a leadership role with the youth group and has held many positions in service of his community. He is well known for his willingness to serve with a big smile.
Jerry Stephan
Business Consulting, Government, and Accounting Specialist
Jerry moved to Traverse City in 1979 after purchasing a bookkeeping and tax practice. Jerry served in the United States Air Force and during the Vietnam conflict he married his wife, Kate and they have three grown children.
He acquired his education attending Grand Valley State University. He graduated with a Bachelors of Business Administration with an emphasis in accounting. Jerry started his accounting career working for a CPA firm in Grand Rapids. Moving to Traverse City where he purchased the firm in 1979. Jerry is now mentoring the team and looking forward to retirement.
Jerry and Kate enjoy taking motorcycle trips during the summer and fall. Over the years they have traveled around four of the five great lakes and taken rides through the Smoky  Mountains including the Dragon's Tail in Tennessee which has 313 curves in 11 miles.They also enjoy spending many summer days at the cottage (Redneck Lodge) on Lake Leelanau with family and friends. Jerry also enjoys playing golf in the summer and bowling in the winter.
Keri Bancroft
Payroll and Payroll Tax, Bookkeeping, and Billing Specialist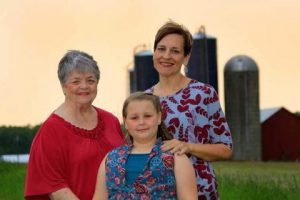 Keri has been with the firm since July of 2002. She is the face you see when you walk in the front door and the voice on the other end of the phone. She has an Associate's Degree in Business from Northwestern Michigan College. Keri specializes in payroll and payroll tax payments, bookkeeping, billing and has been commissioned by the State of Michigan to serve as a Notary Public.
In 2016, Keri and Her husband, Greg, purchased the family farm making them the third generation to own the farm. At Rolling Meadows Farms in Buckley, they raise beef cattle, corn, soybeans, hay, wheat and oats. They also raise their 9 year old daughter, Carley.
In 2016, Greg and Keri became partners in the family auction business, Wayne Bancroft Auction Service LLC (www.waynebancroftauctions.com) . They spend lots of weekends traveling around the state helping people liquidate their items. As a family they are involved with Grawn United Methodist Church and in the Grand Traverse County 4H program. Keri serves as the Vice President of the Northwest Michigan 4H Livestock Council as well.
"Life is like Accounting. Everything must be balanced."